CONNECTED
IoT-Linked Products
By using CONSCIOUS to
make IoT Products more Convenient
CONSCIOUS learns and evolves the scenes and frequency of use of users so that you can automatically control the conditions in your home to be comfortable. For example, when the room temperature rises above the set temperature, the air conditioner is turned on; when the room temperature rises at 7:00 in the morning, the TV is turned on; or when the room temperature consumes much power, the smartphone is notified. CONSCIOUS helps you realize a Smart Life that is smarter and more convenient.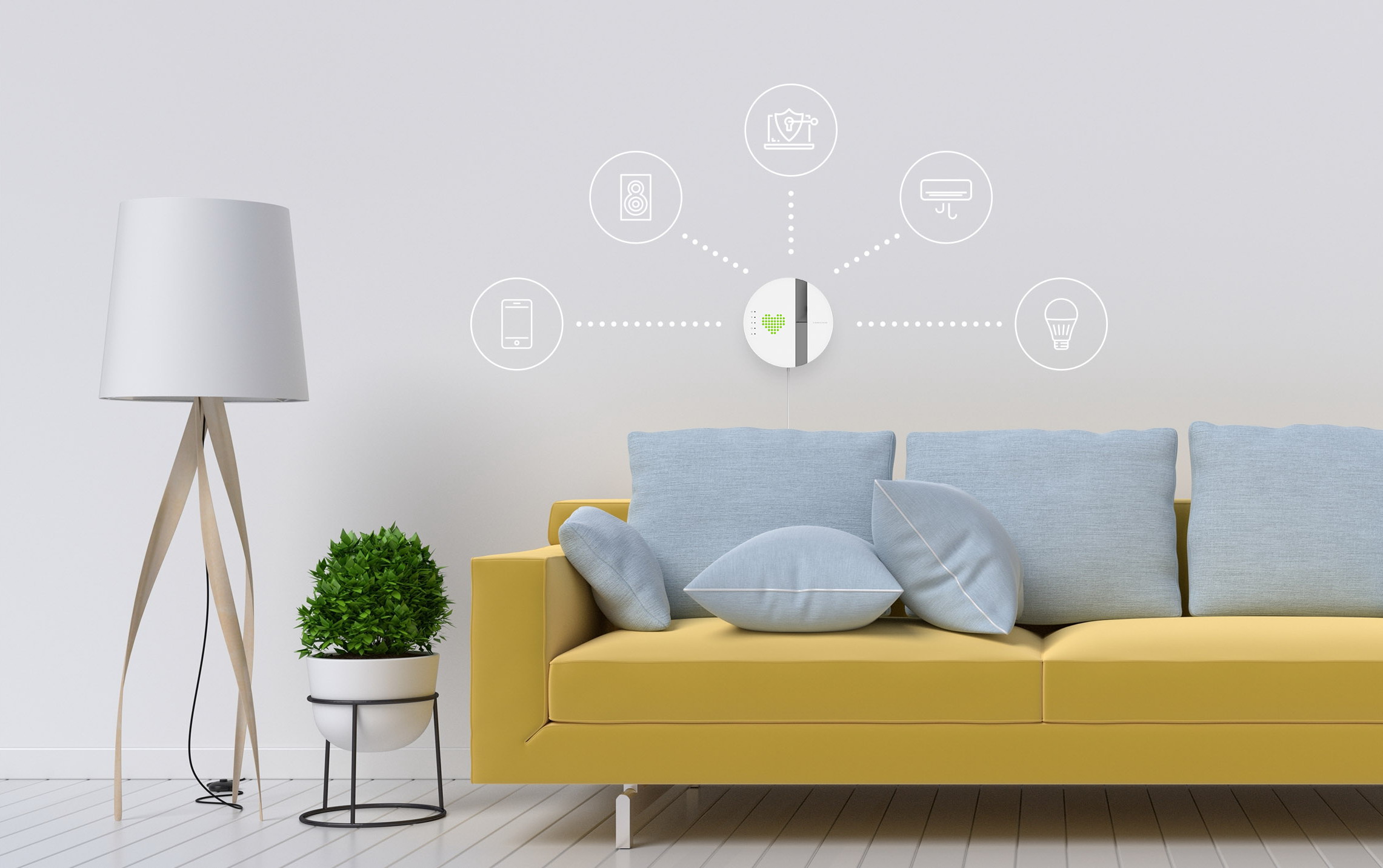 Things that Connect with CONSCIOUS
※ More coming!
ECHONET Lite
ECHONET Lite + CLOUD
ECHONET Lite is a communications protocol that implements smart houses. It is certified by the Ministry of Economy, Trade and Industry as a HEMS standard protocol in Japan and a standard protocol connecting a smart meter and a HEMS. The ability to communicate with any manufacturer's equipment enables control of home appliances and energy status to be ascertained via the network.
It is an important point of home energy management that household appliances are connected to each other beyond the difference between manufacturers in order to realize an economical, secure and comfortable life by judiciously controlling energy. By introducing CONSCIOUS, products from various manufacturers can be placed under one control.
※ This does not guarantee the operation of all products or functions.
Through technological innovations such as IoT, Big Data, and Artificial Intelligence (AI), everything is connected through a network, and information in the home is converted into data and accumulated in the cloud. You can use the CONSCIOUS to send ECHONET Lite device data to the cloud.
AI learns the lifestyle patterns of users by using the data stored in the cloud. This leads to automatic control of home appliances. All home appliance information is sent to your smartphone through the app. You can check the state of the house in the palm of your hand from inside or outside the house. Energy Management makes life more Convenient and Smarter.
Solar power
generation

Storage battery
EV charger

V2H
※ Upcoming feature
Air-conditioning equipment
Air conditioner

Air purifiers

Ventilation fan
Floor heating

Switch

Bathroom
heater/dryer

Water heater

Electrically
operated
rain sliding
door/shutter

Electric
water heater
Low-voltage
smart power meter

Distribution
board

Electric
energy meter
Microwave ovens

Cooking heater

Refrigerator

Washer-dryer
Sensor

Electric
energy sensor